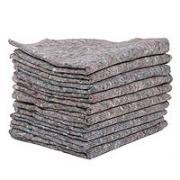 We're producer and supplier of Transport and Removal Blankets from Turkey.
Here is the product details;
Size: 150 CM * 200 CM
Grammage(GSM): 300-320
Composition: Wool/Cotton/Polyester – Premium cross-stitched wool mixture optimised for anti-rub protection.
Usage: Transportation and Removal
Our removal blankets provide entire protection to all types of furniture in transport and storage.
Removal Blankets main purpose in the removal, transit and storage industry is to protect the belongings it is covering from any damage possible, whether this is in the back of the lorry or in storage in the warehouse.
These blankets are ideal for all shapes and sizes of furniture, such as keeping tables and chairs safe and secure.
Our removal blankets are made out of extra strength wool and are cross-stitched, they are also a solution to prevent rubbing of goods.X15 , X25 removal blankets in the pack, this would be an ideal amount for a house/flat with small/medium amounts of furniture.
CONTACT :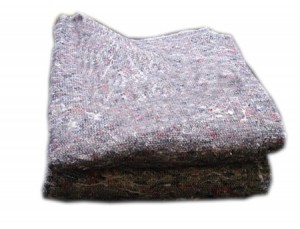 DUNYA TEKSTIL / TURKEY
info@turkel-group.com
+90 532 730 54 00
7/24 ONLINE SIPARIS
https://urun.n11.com/ambalaj-malzemeleri/ambalaj-santiye-mobilya-sarma-tasima-battaniyesi-set-P320790397
Moving Blanket Manufacturing
Moving Blanket Turkey
Moving Blankets Manufacturer
Moving Blankets Turkey
Furniture Blankets Turkey