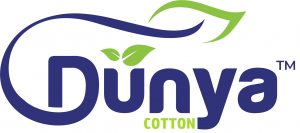 Turkel Group Dunya Medical is supplying high quality packed cotton products like Cotton Wool, Ear Buds, Oval Pads, Square Pads,Baby Pads and Cotton Balls to Retail Industry.
We're proudly exporting many kind of packed cotton products to worldwide.
All the packed products can be made by customer's private label.
Our Main Products are follows;
Cotton Wool
Ear Buds
Oval Pads
Square Pads
Baby Pads
Cotton Balls
Packed Cotton
Removal Pads
Gauze Pads
Gauze Compress
Cotton Gauze Fabric
Gauze Swabs
Our factories and warehouses located in Istanbul and Tekirdag, Turkey
Products are 100% cotton, soft and comfortable for skin.
Products are Natural and 100% biodegradable, eco-friendly.
We are OEM factory, and we can customize your need shape, size and packaging with your logo.
CONTACT
Central Headoffice & Main Factory: Vakıflar OSB Mah. D-100 Cad. No 15 Ergene / Tekirdağ
Tel: +90 0212 776 40 30 Fax: +90 0212 776 40 95
www.dunyacotton.com
E-Mail: info@dunyacotton.com