Turkel Group Dunya Medical is supplying high quality packed wet wipes like various pack types as private labels.
We're proudly exporting many kind of packed wet wipes to worldwide.
Our company is using high-tech servo motor system to produce wet wipes and company achieved CE, SGS,GMP,COC,ITS certification as well.
Professional OEM private brand team, providing free product package design and a variety of wet wipes material customization and suggestion services.
We are providing customized wipes of around 100+brands  in many countries and areas.
All the packed products can be made by customer's private label.
Our Main Products are follows;
Anti Bacterial Sterilized Disposable cleaning Wet Tissue
Wet Tissue
Wet Wipes
Wet Towels
Make-Up Removal Wet Wipes
Genital Hygienic Wet Wipes
Airline Wet Wipes
Alcohol Wet Wipes
Alcohol Swabs
Alcohol Wet Wipes
Pocket Wet Wipes
Promotional Custom Printed Wet Wipes
Mobile Phone Lens Screen Cleaning Wet Wipes
Our factories and warehouses located in Istanbul and Tekirdag, Turkey
Wet wipess are ideally suited to guest room amenities, dining facilities and wellness centres.
Wet wipes are extremely versatile, and can be used anywhere, anytime.
We are OEM factory, and we can customize your need shape, size and packaging with your logo.
CONTACT
Central Headoffice & Main Factory: Vakıflar OSB Mah. D-100 Cad. No 15 Ergene / Tekirdağ
Tel: +90 0212 776 40 30 Fax: +90 0212 776 40 95
WhatsApp: +90 532 730 54 00
info@turkel-group.com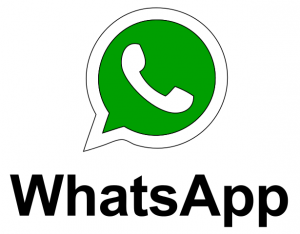 Anti Bacterial Sterilized Disposable cleaning Wet Tissue Turkey
Wet Tissue Turkey
Wet Wipes Turkey
Wet Towels Turkey
Make-Up Removal Wet Wipes Turkey
Genital Hygienic Wet Wipes Turkey
Alcohol Wet Wipes Turkey
Pocket Wet Wipes Turkey
Mobile Phone Lens Screen Cleaning Wet Wipes Turkey
Airline Wet Wipes
Alcohol Swab Turkey
Alcohol Swabs Turkey
Promotional Wet Wipe Turkey
Promotional Wet Wipes
Custom Printed Wet Wipes