Turkel Group Dunya Pack company is manufacturing and exporting high quality Polystyrene Foam Tray Packages.
We're proudly exporting high quality Foam Trays and Food Containers to worldwide.
Our factories and offices are located in Istanbul, Turkey.
We are OEM factory, and we can customize your packaging and ctn boxes with your logo.
Our Product has following certificates;
EU Decleration of Conformity
ISO 9001
ISO 45001
ISO 22000
BRC Packaging Certificate
CE Marking Technical File
Product Brand

Dunya Pack - Foam Food Packages

Product Name

Product Color

Product Specifications / Size

Size can be custom made according to customers' request

Features

Supermarket Processor Packaging Trays and fast food container
Features&Benefits 

1. Helps maintain cold temperatures
2. PLA FOAM
3. Wide range of dimensions and shapes
4. High impact resistance
5. High thermal insulation capacity&humid resistance
6. 100% biodegradable and compostable
7. Enhance product presentation
8. Preserve content for longer
9. Guarantee food safety 

10.Absorbent Option Types

Applications

fish, meat, poultry, fruit, vegetable, fast food products 

We always persue perfect quality, quickest lead time and first class service. We would like to make fully cooperation with our customers for the bright future of environmental packaging products.

 

Distribution:  


Our products provide an excellent presentation of fruits and vegetables in a natural product with an attractive aesthetic.
They also ensure a perfect assertion of the products on the inclined plans of the distributor's shelves.

CONTACT
Central Headoffice & Main Factory: Vakıflar OSB Mah. D-100 Cad. No 15 Ergene / Tekirdağ
Tel: +90 0212 776 40 30 Fax: +90 0212 776 40 95
WhatsApp: +90 532 730 54 00
info@turkel-group.com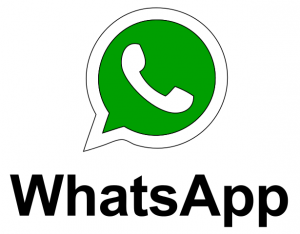 Foam Trays
Foam Food Boxes
Food Boxes
Foam Trays Turkey
Foam Food Boxes Turkey
Polystyrene Foam Food Boxes Turkey
Polystyrene Foam Food Packaging Turkey
PS Foam Food Containers
PS Foam Food Containers Turkey
Foam Food Containers
Foam Food Containers Turkey
Disposable Foam Food Containers
Disposable Foam Food Containers Turkey
Absorbent Trays Turkey
Absorbent Trays
Fast Food Trays
Fast Food Trays Turkey
Fast Food Packages Turkey