Turkel Group Dunya Pack company is manufacturing high quality Transparent Stretch Film to Food and Industrial manufacturing Industries.
We're proudly exporting high quality stretch films to worldwide. Our factories and offices are located in Tekirdag and Istanbul, Turkey.
Our Main Products are follows;
Food Grade Stretch Film

Industrial Grade Stretch Film

Pallet Stretch Films

Transparent Stretch Film

Mini Hand Roll Stretch Film
Bundling Stretch Film
We are OEM factory, and we can customize your need shape, size and packaging with your logo.
***Please click for Online Catalog***
Product

Custom Plastic Stretch Film/Wrapping Film

MOQ

Material

Lldpe, LLDPE,PE or Customer's Requirement

Color

Transparent,Clear,Colorful or Custom

Thickness

7micron - 18micron - 30micron,custom micron

Width

Tensile strength

≥38Mpa for 19 mic, ≥39Mpa for 25mic, ≥40Mpa for 35mic, ≥41Mpa for 50mic

Packing

Standard Export Cartons Packaging

Industrial use

Shipping Packaging/Good Packing

* Waterproof, shock resistance, tear proof,self-adhesive

* disposable, durable, protective,durable, security

* 100% brand new material, great tensile strength

* Stable delivery time

Material check, semi-finished and finished products strictly in every step before shipping

Delivery Time

Manufacturer

 

Dunya Pet Plastics - Made in Turkey
CONTACT
Central Headoffice & Main Factory: Vakıflar OSB Mah. D-100 Cad. No 15
Ergene / Tekirdağ TURKEY
Tel: +90 0212 776 40 30 Fax: +90 0212 776 40 95
WhatsApp: +90 532 730 54 00
info@turkel-group.com
www.dunyaedt.com.tr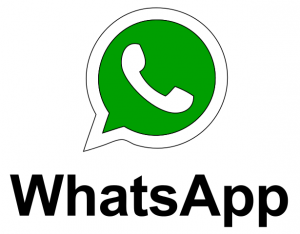 Food Grade Stretch Film Turkey
Industrial Grade Stretch Film Turkey
Pallet Stretch Films Turkey
Transparent Stretch Film Turkey
Stretch Film Manufacturer Turkey
Stretch Film Producer Turkey
pallet wrap Turkey
stretch wrap Turkey
stretch film Turkey
stretch film wrap Turkey
plastic wrap for moving Turkey
packing wrap Turkey
black shrink wrap Turkey
wrapping film Turkey
stretch wrapper Turkey
pallet shrink wrap Turkey
shrink wrap roll Turkey
moving wrap Turkey
pallet stretch film Turkey
pallet wrap film Turkey
stretch film suppliers Turkey
pallet stretch wrap Turkey
black pallet wrap Turkey
industrial plastic wrap Turkey
Bundling Stretch Film Turkey
shrink wrap dispenser Turkey
packing plastic wrap Turkey
pallet wrap
stretch wrap
stretch film
stretch film wrap
plastic wrap for moving
packing wrap
black shrink wrap
wrapping film
stretch wrapper
pallet shrink wrap
shrink wrap roll
moving wrap
pallet stretch film
pallet wrap film
stretch film suppliers
pallet stretch wrap
black pallet wrap
industrial plastic wrap
shrink wrap dispenser
packing plastic wrap
Jumbo Streç Üreticisi
Streç Film Üretimi
Gıda Streç Üreticisi
Streç Film İstanbul
Streç Film Türkiye